Layout: 50% layout

Case material:

All CNC

6063 Aluminum

Case color: Anodized Black/ Anodized Gray/ Anodized Violet Purple/ E-white

Brass weight bar:

Sandblasted

process

Plate: FR4 and Polycarbonate

PCB: 1.

Hot swappable PCB

(without Per-key RGB) 2.

QMK firmware Programmable, VIA support 3. Flex cut 1.2mm thickness 4. with USB-C daughterboard



9:00 AM, April 19th, 2023 (Beijing time, GMT+8)
Aluminum top and bottom case x1

Brass weight bar x1

FR4 Plate x1

Polycarbonate x1

PCB (with daugtherboard) x1

Gaskets x1 set

Bottom poron x1

Plate poron x1

EVA switch pad x1

Screws and rubber feet x1 set
The daughterboard was added to the V2 series, to ensure the gasket mounting style won't affect the USB port.
The directional keys on the front of the keyboard are
conveniently located in the bottom right corner, making
it easy for users to navigate and edit text and web pages.  
The 50% layout removes the number pad, function keys,
and F keys, making the keyboard more compact and
portable, while also shortening the distance between
keys for faster and smoother typing.
The back of the keyboard features clean with screwless appearance, attractive lines,
a brass weight for stability and quality, and rubber feet
to prevent slipping and improve stability and comfort.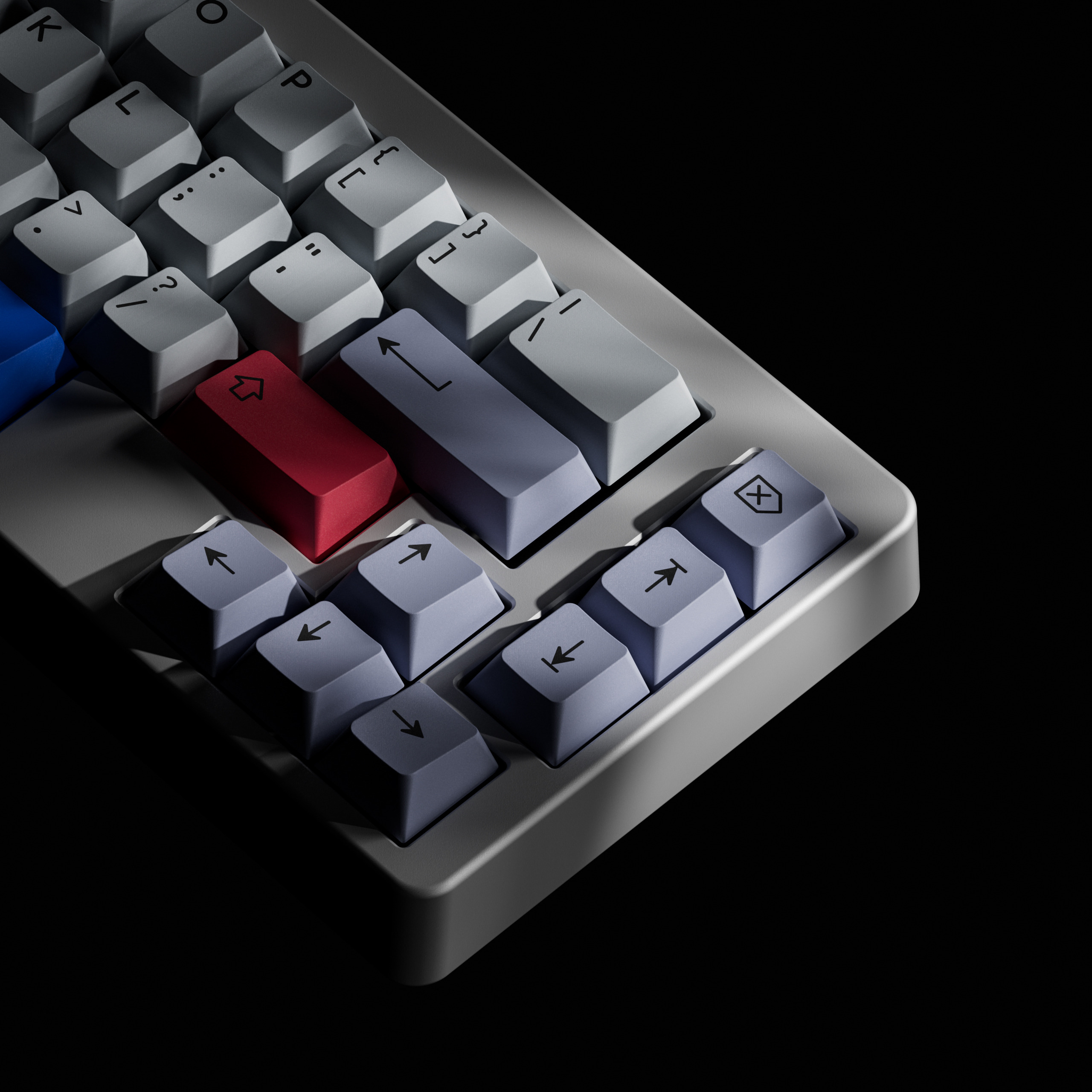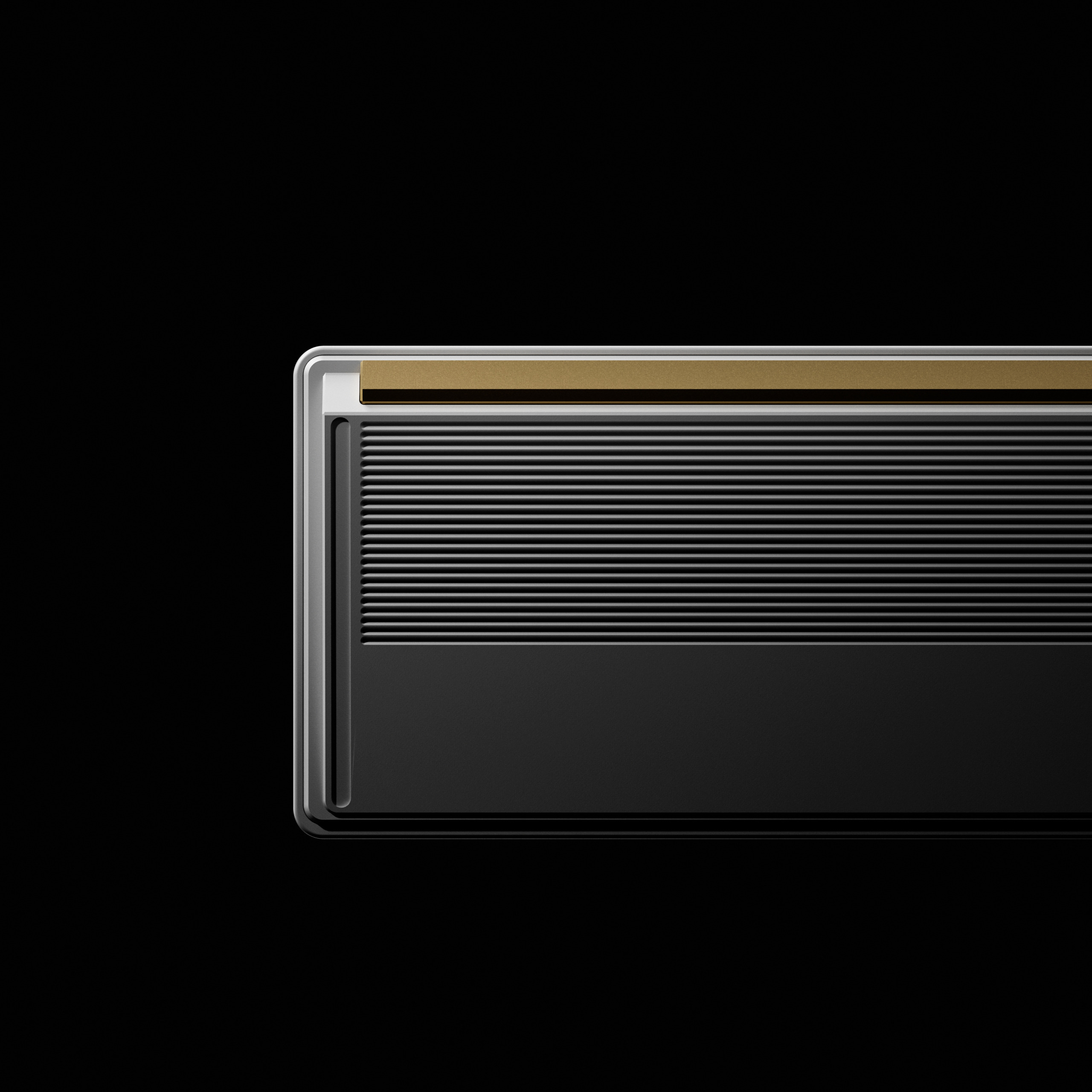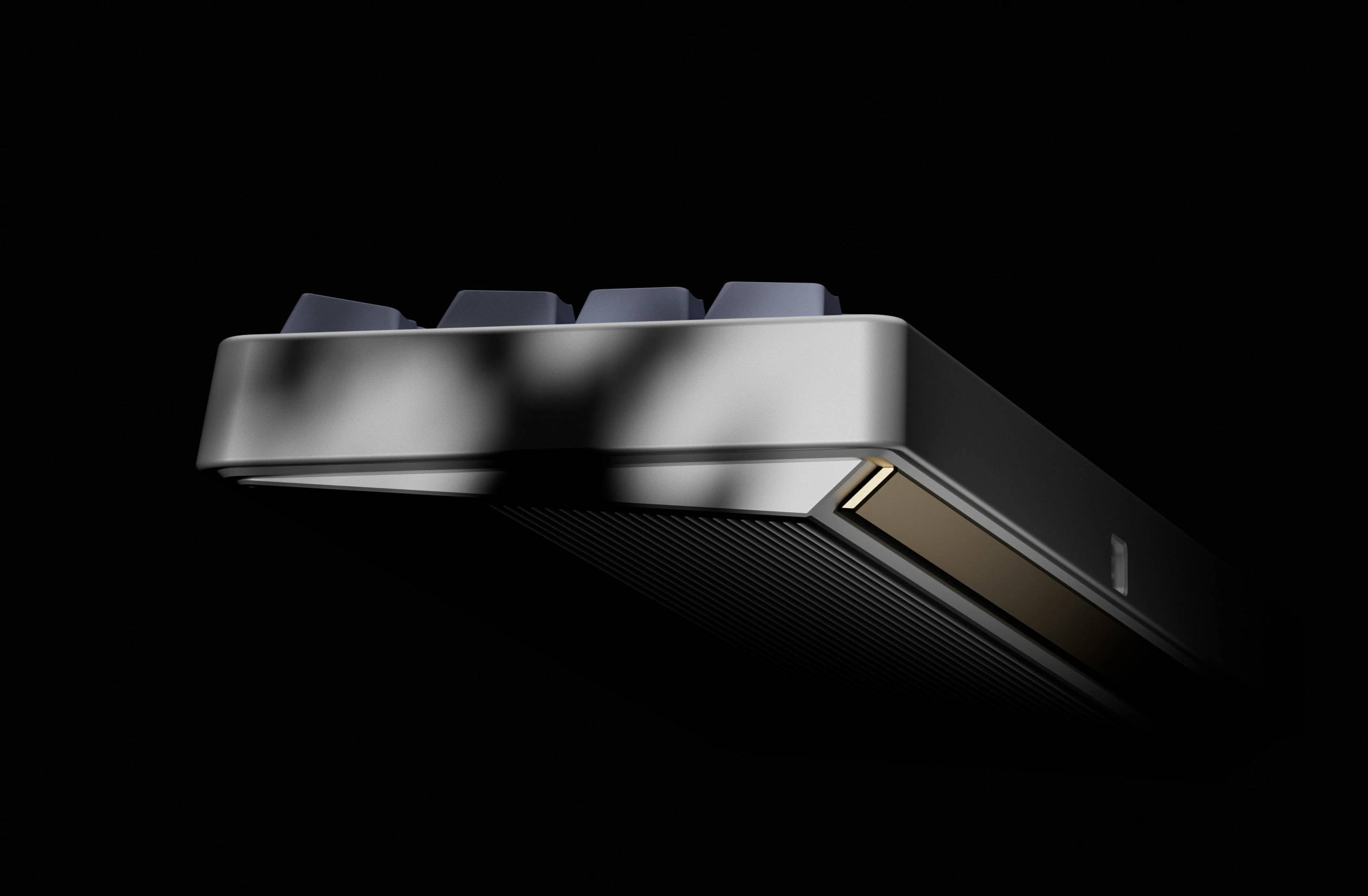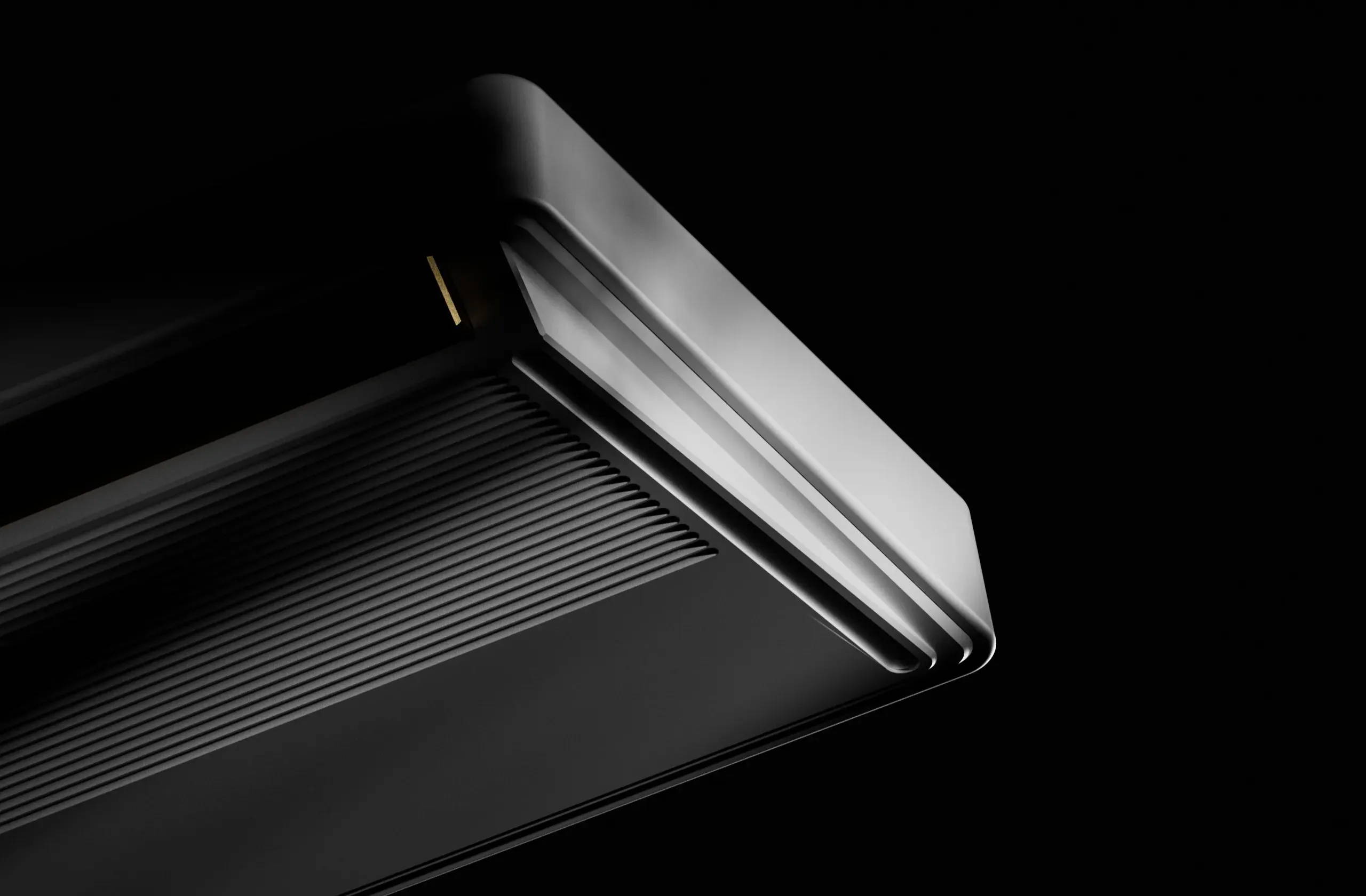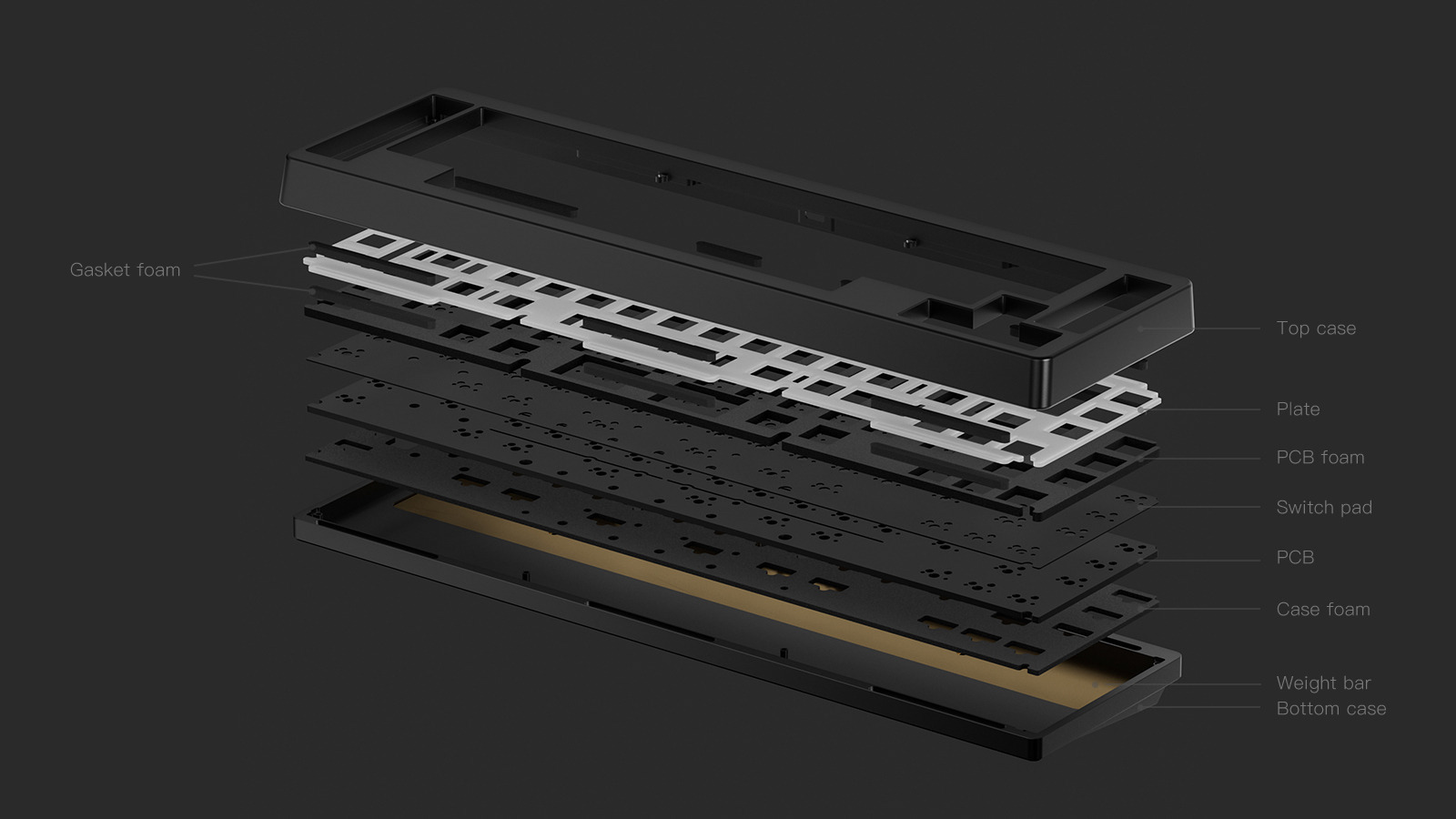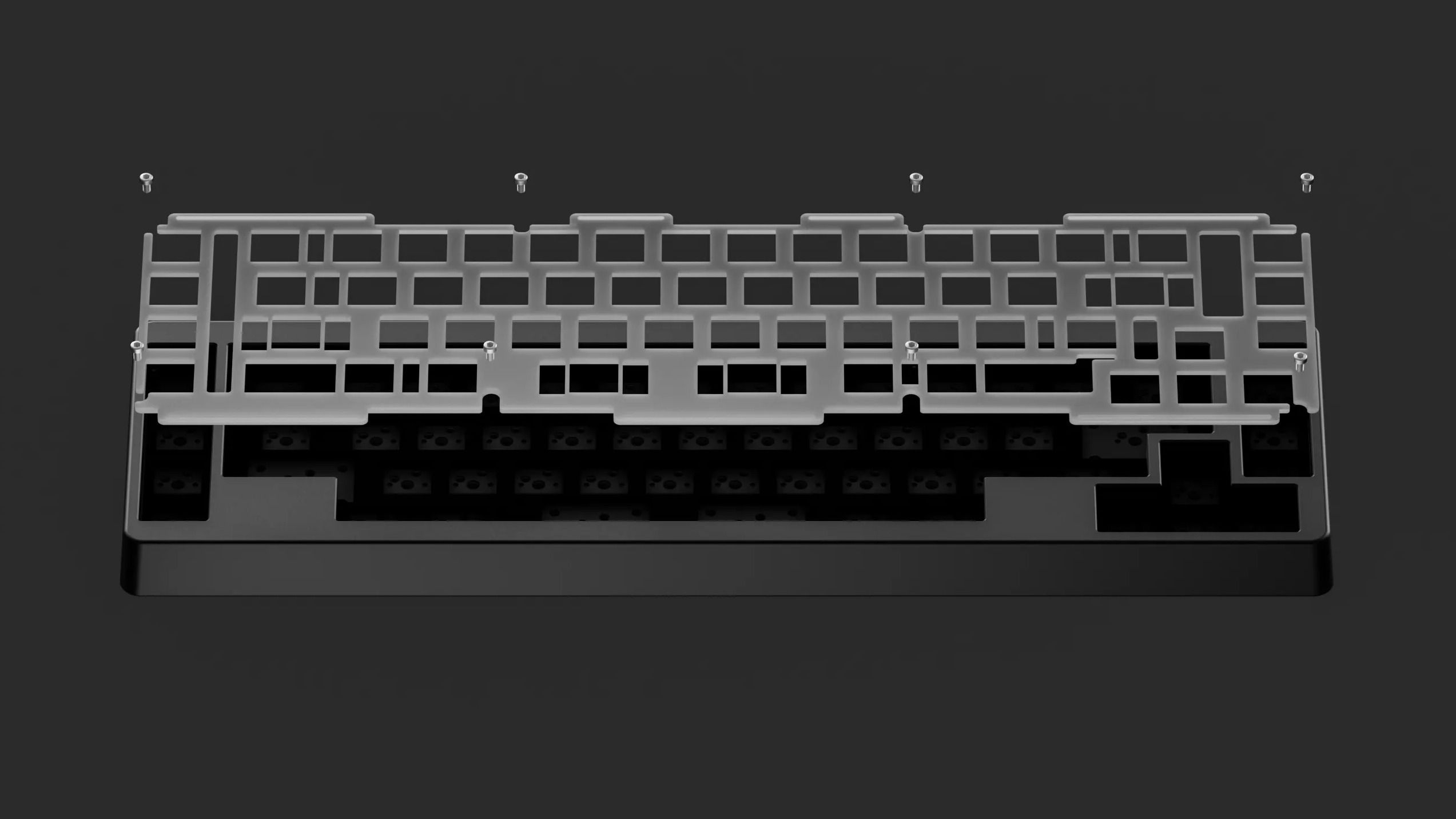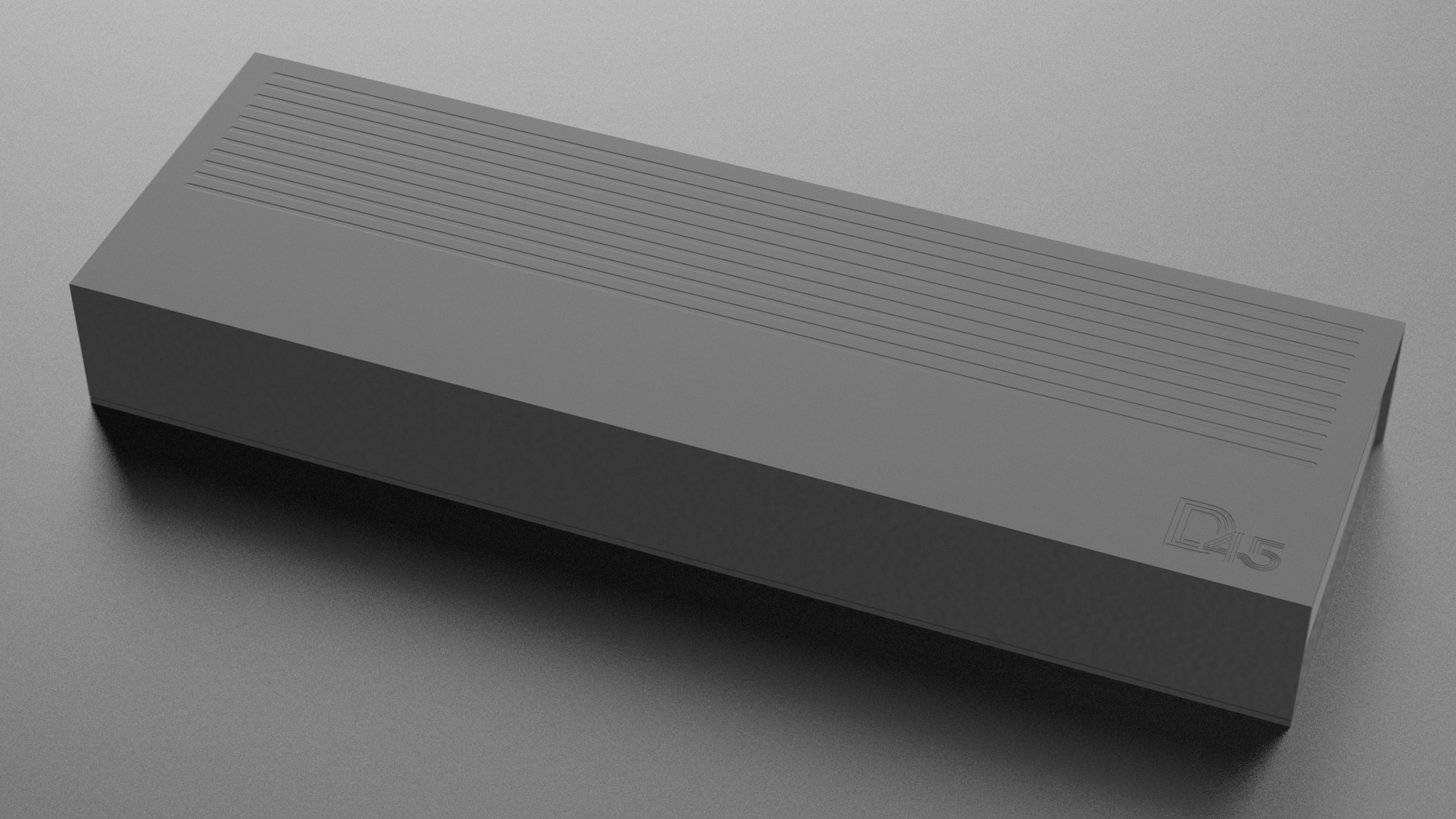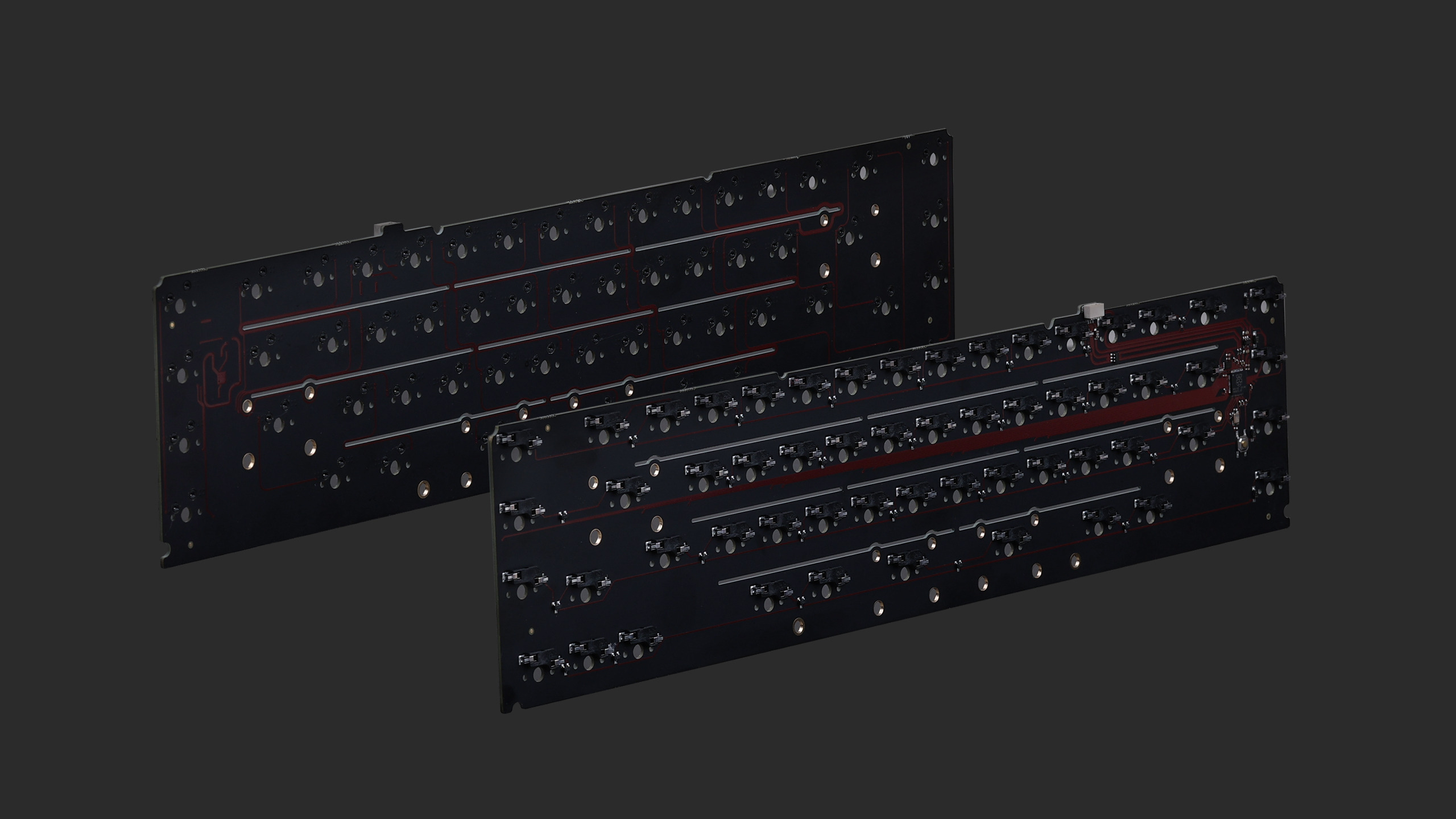 On the basis of our original v1, we added Flex Cut and canceled the Per-key RGB,
so as to provide a bouncy typing experience.
QMK firmware Programmable: can configure keyboard with the online VIA tool
Hot swappable PCB: easily change the switches using a switch puller
Flex cut 1.2mm thickness, without Per-key RGB and Caps lock LED indicator
Supports the open source daughterboard

The kit includes both two PC and FR4 plates, the typing feeling of PC material is softer than FR4.

You can choose which plate to assemble according to personal preference.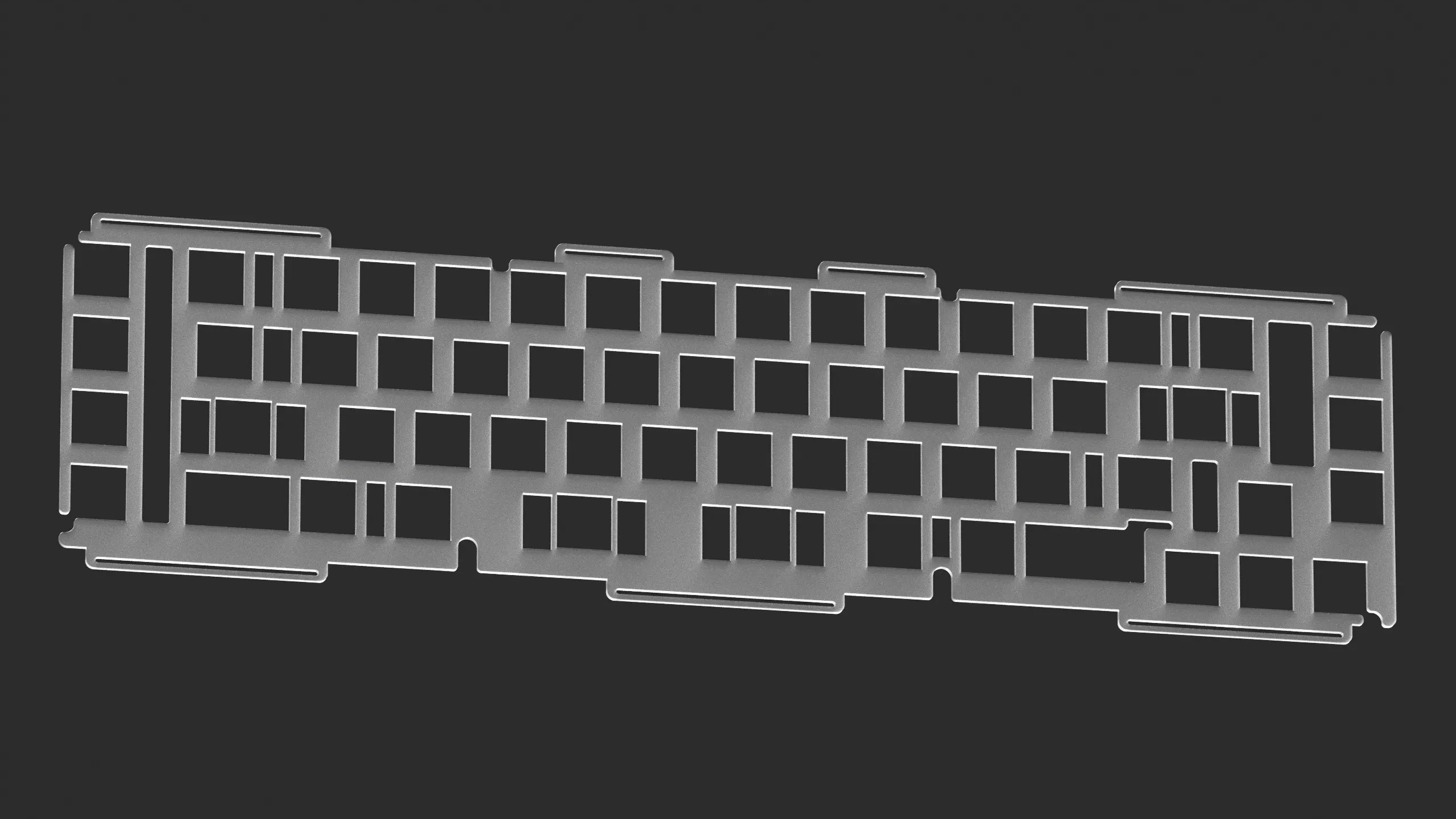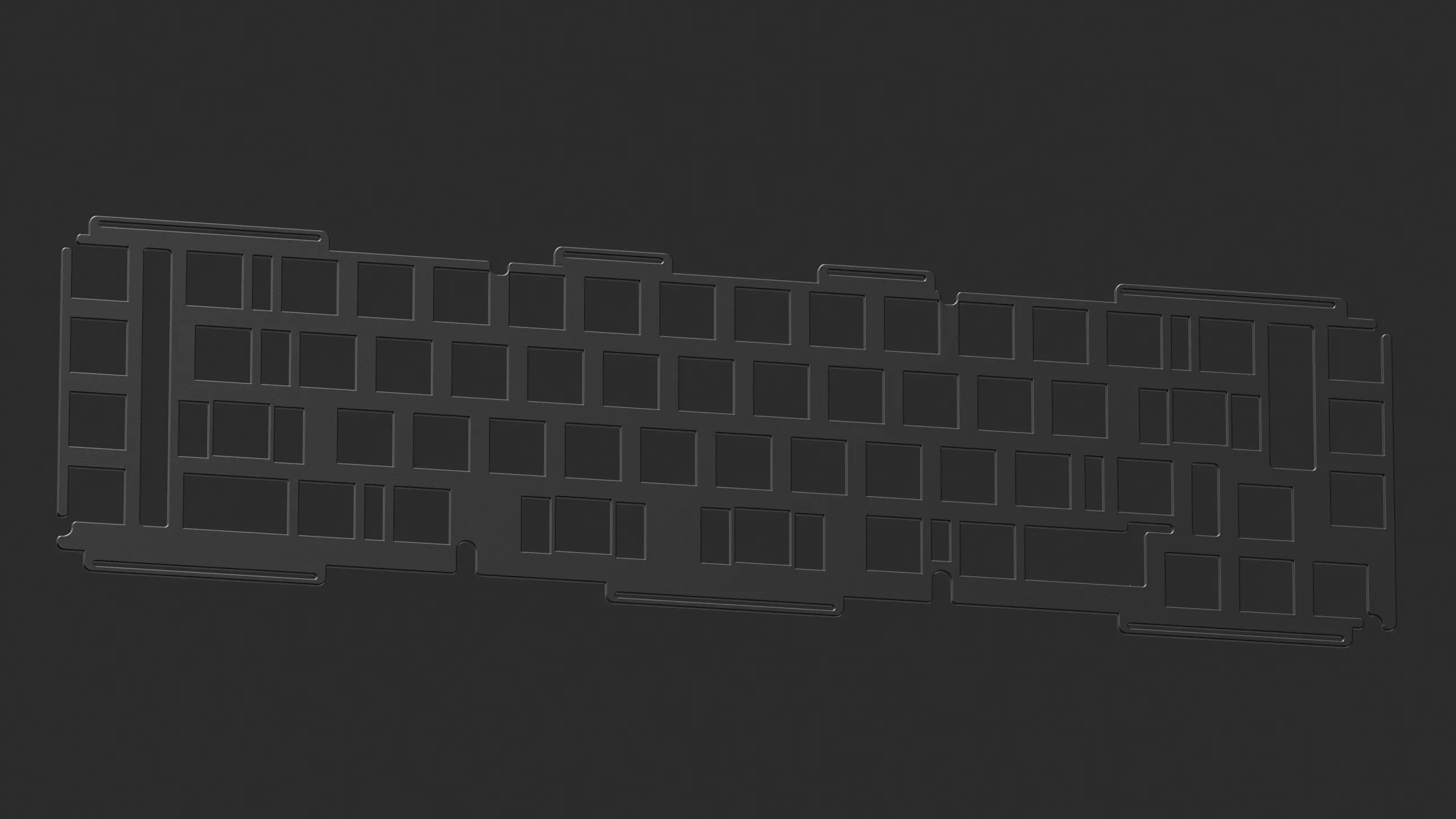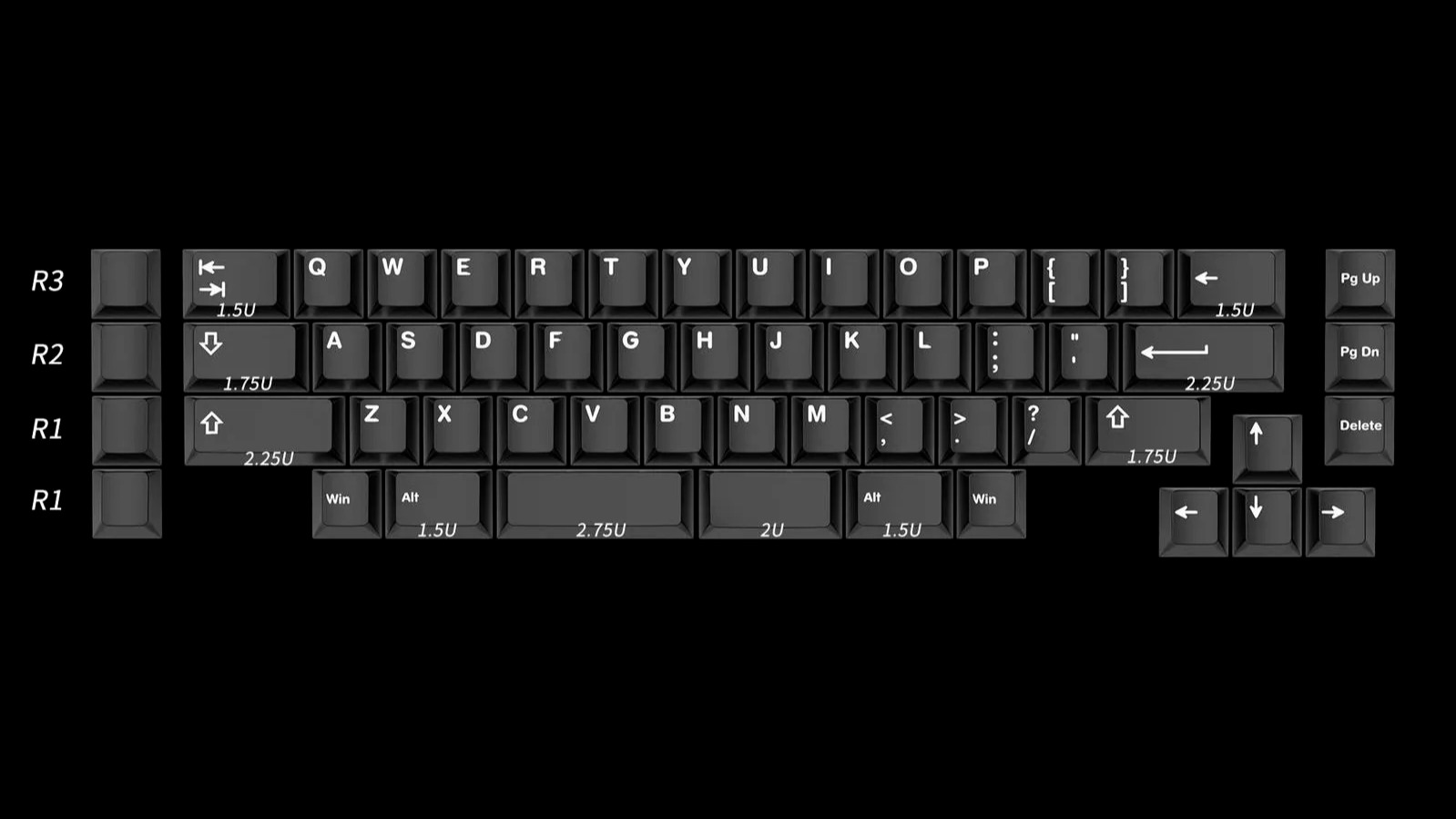 Split arrow keys, and customizable Macros roll.

PBTfans relegendable kits are recommended.